Day 5 of Christmas of Dreams Blog Party is here. For those of you just arriving hello and welcome. Remember that you can participate in the fun at any time. Come and join us over at
Momdot
. Let me explain again what the party is all about. Each day (except for weekends) you answer a Holiday Question. Then you get to go to other participating blogs and comment on their answers. Others will visit you and we all become friends. Hopefully in the process you can meet a new friend and even win some great prizes. Click on the Day 5 button to join in. So onto Day 5 question.
Day 5
What Do You to Give Back During the Holidays?
Do You Volunteer Your Time?
What Do You Do To Teach Your Children the
True Meaning of Christmas?
Sponsors: Day Five Blog Party Question is Brought to you
When I was my family was blessed by another family one Christmas. We were brought a nice basket of food for Christmas Dinner. Each of my siblings and I (there are five of us) were given a gift. I remember getting one of those large piece puzzles. We were so excited and I still remember it to this day. After my family was able to return the favor, we chose a family to do the same to. I remember being the recipient of a great blessing, but the memory of giving has stuck with me more. We thought it was so fun to do the "ding dong ditch" and surprise a family who we knew was less fortunate than us.

One of our family traditions is to go caroling and bring people goodies. It has been fun to see my children get excited to give the plates and sing their songs. This year my husband and I have talked about having the kids choose some of their toys to give away or even place a new gift under the tree at one of our local department stores.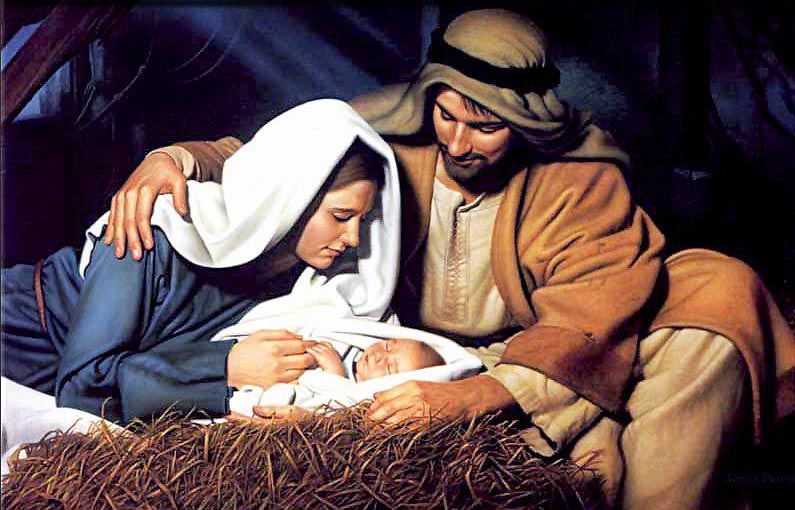 As for teaching our children what the true meaning of Christmas is...Each day in December until Christmas we sing a Christmas hymn, read a Christmas story/poem/quote, and read a scripture. This way we can talk to our children about the Savior and his gift to us, The Atonement. We talk about the birth of the Savior and on Christmas Eve read the account of his birth. We do talk about Santa and in so doing talk about he teaches us the spirit of giving to others. IRight now it is really watered down for our 4 year old, 2 year old, and one year old. However, I know that they are learning about Christ and Love and Giving. It is also a good time to teach them that the Christmas Season doesn't just mean December. We can love and give all the time. Whether it is with material things, or just a smile, a hug, or kind word. I love the Thanksgiving/Christmas Season for this whole purpose.